Meet the director
In today 's digital society no company can survive without decent Information Management. Become fully prepared for an international career at the intersection of IT, Business and Management. Help organizations digitize, optimize, and manage these changes to achieve their business potential. With IMMIT, a triple Master's program, you will learn how to strategically apply IT to fundamentally change an enterprise and enable a company to achieve its strategic, tactical, and operational goals.
Dr. Emiel Caron, the IMMIT program director, gives a further explanation about the program in the video below.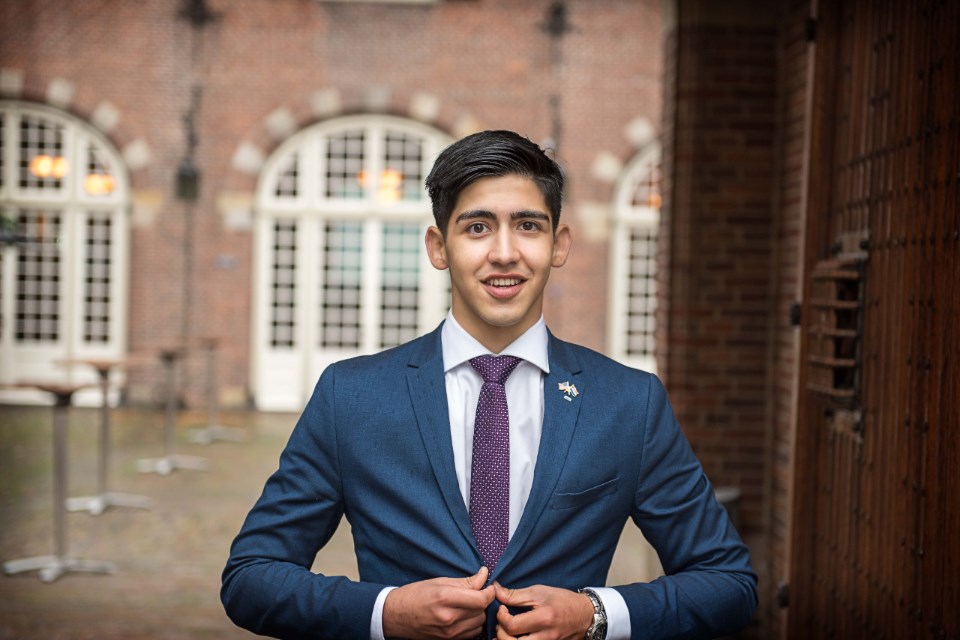 Elyas Razawi
IMMIT student
"The IMMIT program has opened my mind to the possibilities of international work in large companies. It also gave me the confidence to seek a job that puts me in a responsible role, where I can develop IT and leadership skills even more."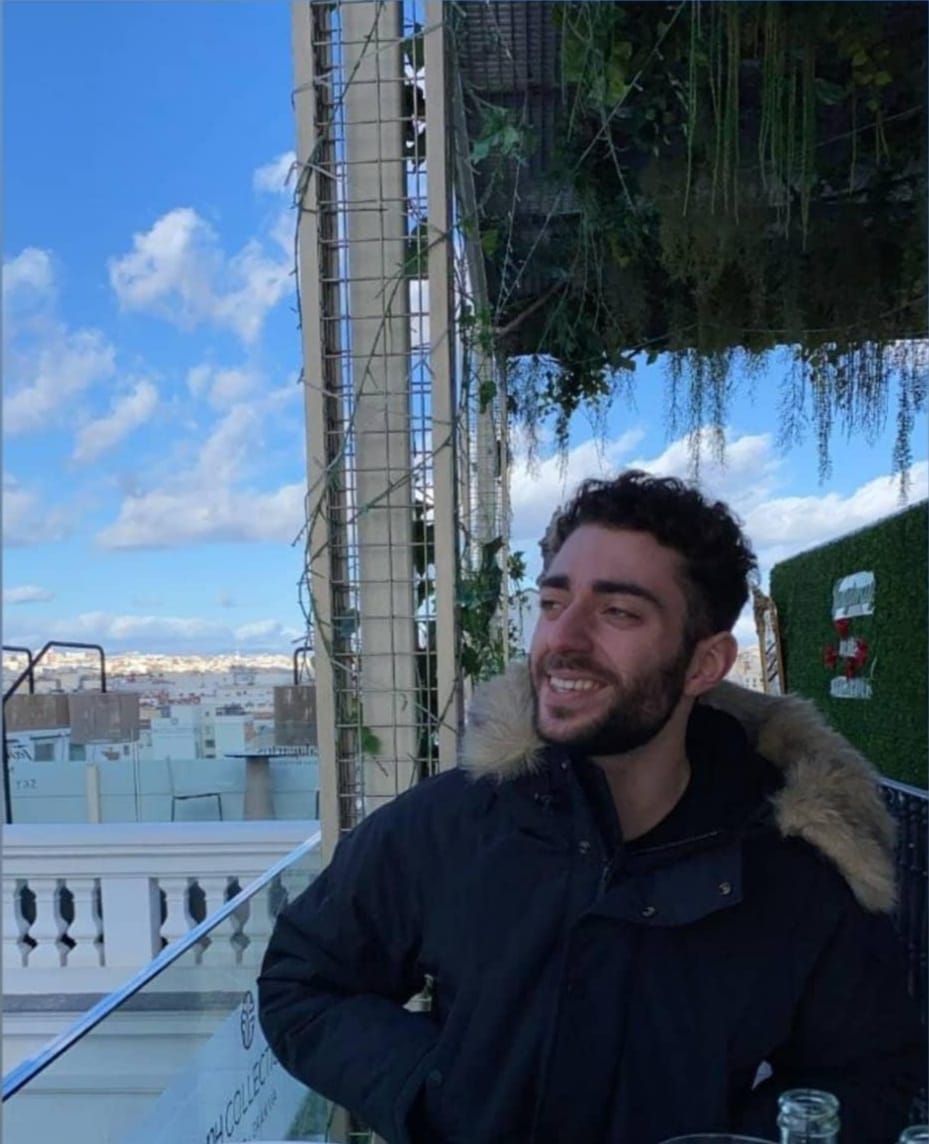 Guillaume Manoukian
IMMIT student
"IMMIT is a real opportunity for all students who want to do IT, be it technical (python, SAP) or managerial with a more business-related aspect. In addition to the program itself and the major universities. The IMMIT program allows students to meet people from all around the world while attending high level classes"
Educational reasons
Get 3 master's degrees in 2 years, from prestigious European Universities, while studying in 3 countries: France (Aix-en-Provence), in Finland (Turku) and in The Netherlands (Tilburg), where affordable housing is a guaranteed in each city.
IMMIT has more than 15 years of experience with international education, in September 2023 cohort 15 will receive their degrees.
Benefit from the latest knowledge in the field of Information Technology. Our lecturers belong to the forefront of international research.
Strong links with the business world. The content of the program is established in consultation with leading companies, consisting of practice oriented cases, assignments and guest speakers on a regular basis. You'll also have the opportunity to do an internship as common basis for your Master's thesis.
Innovative teaching. Work, for example, on a current real-world problem and apply your knowledge from multiple courses during a newly developed boot camp teaching method.
All professors are experts in the information technology field, many of which have an international background.
Good career opportunities in advisory and business, or pursue with a PhD and have a career in research and teaching.
Partner universities are all excellent and accredited. The business and economics programs of Tilburg University and the University of Turku have been accredited by the Association To Advance Collegiate Schools of Business (AACSB). The IAE Aix-Marseille Graduate School of Management is EQUIS accredited and ranked by the Financial Times as "Best Business School of the world".
Social and Cultural reasons
Be part of the IMMIT-family. Student cohorts are small and multicultural, and during 2 years you will follow the program and travel together, creating strong links with your peers.
Affordable housing is a guarantee in each city.
Get incredible intercultural skills, by learning the language of each location, experiencing different ways of learning, and traveling all over Europe during your free time.
Our universities have active student organisations for students in Information Management. Organisations like Asset | SBIT provides its members with career orientation, study support, and informal events.
Program reasons
During this program, you will learn how to help organizations by predicting customer behavior, knowing what social media users share and with whom and how citizens become service providers. All while taking into account the data analytics architecture of organizations and how to standardize and integrate ERP systems for better results.
Program content
The goal of IMMIT is to prepare you for a dynamic and interdisciplinary work field. IMMIT will equip you with the relevant know-how, following four pillars, which stand central within the program, these are:
Knowledge: IMMIT focuses on the relevant theories and principles and future developments. This way you have all the knowledge you need to become a hybrid manager of IT in the present and future and be ready for a career in this dynamic field.
Skills: Not only will you acquire the relevant knowledge for your future career, but IMMIT will also teach you the proper skills to apply this knowledge. IMMIT will teach you how to conduct high-quality scientific research and apply this research in a business context.
Responsibility and independence: The field of IT is a dynamic one and as a hybrid manager, you will face many challenges. IMMIT will teach you how to tackle these challenges with an open mind, especially in an international context where you have to find solutions with people from other professional cultures. You will learn how to make decisions based on social, ethical, and scientific factors.
Methods: IMMIT prepares you for an interdisciplinary field at the crossroad of economics, management, social sciences, law, computer science, and mathematics. This means you will learn various research skills, like quantitative empirical studies, design science, data analytics, and process mining. All taught to you through interactive lectures, projects, and labs.
Other relevant topics that will be covered
Creating value with data
Digital transformation
IT governance & strategic sourcing
Insight in digital technology :

Business Intelligence & Data analytics
Blockchain
AI & its business applications

Privacy and cybersecurity
Business process integration
Enterprise Architecture as a business strategy
And many more…
Possible career tracks
Possible career tracks for IMMIT over the universities are depicted in the figure below.
If you would like to specialise even further, you have the opportunity to follow specific tracks. Possible career tracks for IMMIT over the universities are:
Track with a focus on 'IT Management / Digital business', with courses: Business Information Management, Digital Business Models, IT Governance and IT Service Management, Enterprise architecture, IT governance & Strategic sourcing, and Business process integration.
Track with a focus on: 'Data Management / Business analytics', with courses: Statistics & Econometrics, Python for Data science, Business Analytics, Data management, Advanced data management, and Business Analytics & Emerging trends.